The Best Boston Neighborhoods in 2022 According to Niche.com
Posted by Sam Resnick on Friday, August 5, 2022 at 11:44 AM
By Sam Resnick / August 5, 2022
Comment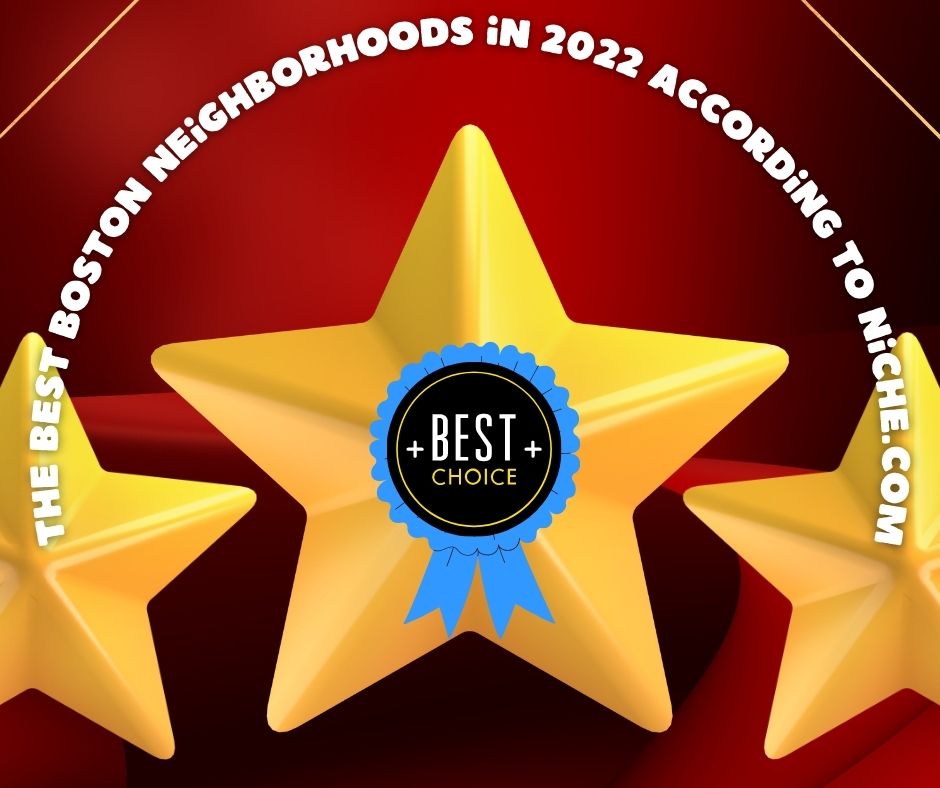 There are many great places to settle into in the Boston area, and everyone will have their own opinion about THE best Boston neighborhood and why they think that.
Niche.com is a well-known real estate website that puts out several best-of lists every year for various different locations to give potential residents more insight about moving there.
Back Bay
The neighborhood of Back Bay is listed as the number one best neighborhood to live in in Boston. It receives a 4 1/2 star rating with 19 resident reviews. It is noted as a great place for young professionals with easy access to everything you need to get to the area and great shopping, entertainment, and food venues right inside the neighborhood.
The Leather District
This Boston neighborhood comes in at number two on Niche's list. It is noted that many young families are moving into the area with public schools serving the area at above-average ratings and very friendly neighbors.
West End
Coming in at number three on the best Boston neighborhoods list is West End. Niche gives the neighborhood an overall grade of A+ and gives the public schools an above-average rating of B.
Bay Village
Number four on the list is Bay Village with an A+ overall rating and a B rating for the public schools in the area.
Allston
Allston sits in the middle of the list at number five receiving a four-star rating from 76 resident reviewers. The neighborhood has an A+ overall niche grade. Allston is the neighborhood that includes Harvard University within its boundaries. It has very many top-rated public schools in the area. It is noted for better affordability and the lower end of Allston is popular for its single-family home neighborhoods that are much quieter than other parts of Boston.
South End
South End has about a 3.6-star review and an A+ overall grade. It is noted for its friendly people and safe and quiet atmosphere and plenty of diversity among the residents that have settled into the area. It is also noted for its easy access to public transportation and great businesses within the neighborhood.
Beacon Hill
Niche gives this neighborhood an A+ overall grade and the residents have scored it 3.5 stars. The public schools receive an overall B rating. It is noted as having a quiet superb residential feel with friendly neighbors that is pet friendly yet not far removed from popular urban areas.
Fenway
Fenway receives about a 3.4 Star rating from 101 reviewers and an A+ overall grade from niche. The public schools receive a B+ rating. Some people consider Fenway to be the heartbeat of the Boston area.
North End
North End comes in at number nine on the niche list with an A+ overall grade and a B rating for the schools. The residents in the neighborhood really love living there as it receives five-star reviews. They love the location and the easy access to the subway and commuter stations as well as fun attractions within the neighborhood.
Brighton
Brighton rounds out the top 10 though there are more neighborhoods on the best of list. It gets a four-star rating from its residents and an A+ grade from niche. It is noted as a quiet area with plenty of retail in a variety of offerings so that you don't have to go far to purchase something you might need.
No matter the type of neighborhood you are looking for in Boston your favorite spot in Boston is going to be the one that fits your personal needs. For more information on living in certain neighborhoods in Boston or available Boston real estate please contact us anytime.
More Fun Things to Learn About Boston